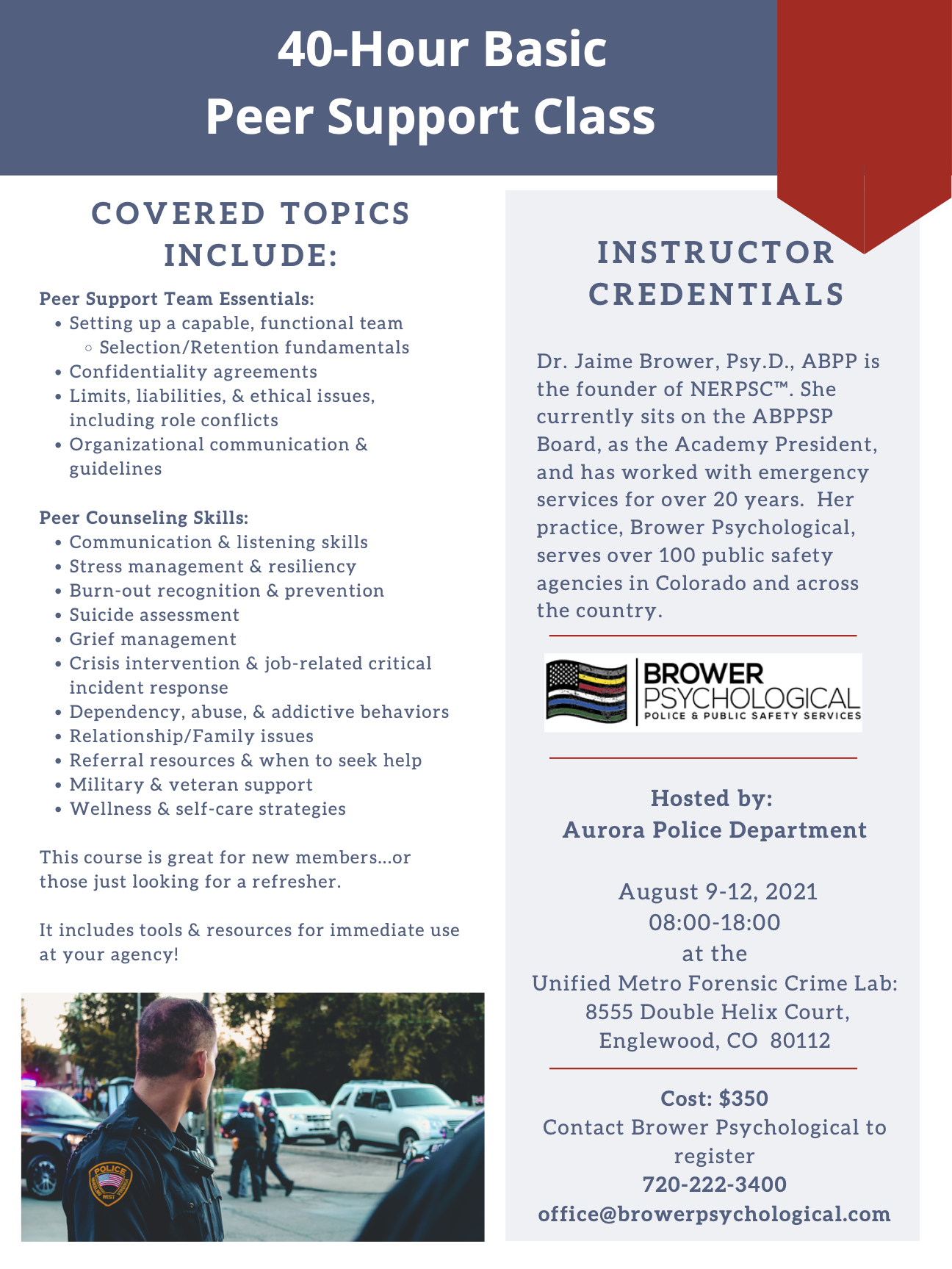 40-Hour Peer Support Course for Emergency Responders
Co-Sponsored by:
The Aurora Police Department & Brower Psychological
Location:
Unified Metropolitan Forensic Crime Laboratory
8555 Double Helix Court,
Englewood, CO 80112
Sign Up Today!
Cost Per Participant:
$350.00
Great class for new members and those looking for a refresher.
Updated Information & Useful Tools to Take Back to Your Agency
To Register Your Participants:
1)
Pay below
or call (720)222-3400 to make a payment and register participant names (no refunds, but replacements are accepted)
2)
If you pay below, please call or send an email to office@browerpsychological.com with your participant(s) names.
(if you would like a detailed receipt with participant names on it, please add this in your email)