Return To Blog
Emotional Health for Emergency Responders During COVID-19 Pandemic
As our emergency responders respond to COVID-19, emotional health has never been more important.
---
By Jaime Brower - March 20, 2020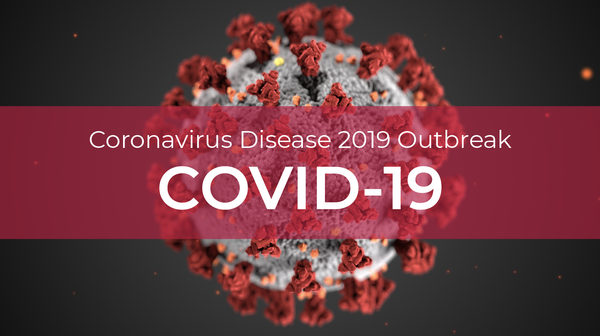 I would like to personally thank all of our emergency responders for their courage and bravery during this pandemic. You service does not go unnoticed and we at Brower Psychological deeply appreciate you.
~ Dr. Brower

Emotional Health for Emergency Responders During Covid-19 Pandemic
The COVID-19 pandemic is affecting all of us and though we share some common experiences of this unprecedented event, our emotional responses can be unique to each person.  Just as agencies may differ in policy and procedural responses to the pandemic, each emergency responder (and related staff members) will have their own emotional and psychological responses. Emergency responders have unique challenges during this time as they are expected to face this challenge head-on. Fear of exposure, providing medical care to those who are ill, and concern regarding spread to their families, especially in homes where elderly or those with compromised immune systems reside, can feel overwhelming and can exhaust our coping skills. Stress can shrink our window of tolerance and we may find ourselves feeling anxious, angry, out of control, like we just want to fight or flee. Alternatively, we may feel numb or zoned out, like we want to shut down. Secondary traumatic stress can include physical and emotional fatigue, sleep disturbance, withdrawal, increase in irritability/agitation, unexplained body aches/pain, and increased use of alcohol and tobacco. Because we all will respond differently during stressful situations, it is important that we pay close attention to any deviations from our baseline behaviors and ask for support when we need it.
However, it is especially important during this time to remember that emergency services responders are incredibly resilient, have great passion for service and have likely survived many difficult and challenging times throughout their careers. Many emergency responders have already lived a "disaster-ready" lifestyle, training both physically and mentally to ensure that they will be a valuable team member during this time, while decreasing personal risk for harm. Maintaining perspective during this pandemic is critical, as is supporting each other and our families. There will be an end to this, and we will survive it.
Social Distancing and Quarantine
Social distancing and quarantine can be stressful and isolating. Many will feel anxiety, worry, resentment or anger toward others, uncertainty, boredom, and some depressive symptoms.
If quarantined, there are ways to support yourself. Understand the risk of harm to yourself and others around you through education. The public perception of risk during an outbreak is often inaccurate. Take steps to get the facts from credible sources. Be your own advocate. If quarantined at home be sure that you have what you need to feel safe, secure and comfortable. Leverage technological advances to stay connected with others (e.g. Zoom, Skype, text messaging, limited social media, and gaming). It might also be a great time to read that book you've been wanting to read or complete that project you've been meaning to get to. Use practical ways to cope and relax. Take deep breaths, meditate, pray, or engage in activities you enjoy.
Helpful Resources
Knowing the facts:
https://www.cdc.gov/coronavirus/2019-ncov/symptoms-testing/share-facts.html
Mental Health:
Reach out to your EAP or specialty provider

Continue mental health counseling via Telehealth (e.g. phone or Zoom appointments)

Peer Support

Chaplaincy
Crisis Counseling:
Safe Call Now:
(206) 459-3020
or
1-877-230-6060
Fire/EMS Helpline:
1-888-731-FIRE (3473)
Copline:
1-800-267-5463
Emergency Responder Crisis Text Line – text "BADGE" TO 741741
Practice Stress Management
K

now your personal signs of stress

Take time for yourself

Utilize stress coping skills including regular exercise and engaging in activities that help us unplug

Know/learn about the facts about COVID-19, don't catastrophize

Control what you can, let go of the rest

Commit conscious acts of kindness
Prepare and Plan with Loved Ones
Create a safety plan

Communicate

Set limits on all media

While at home, be present and use this time to connect with loved ones and interact

Answer questions and share facts with your family about COVID-19

Try to keep regular routines

Be a role model for your children - take breaks, get plenty of rest, exercise, and eat well