Return To Blog
A Diamond In The Making
---
By Jaime Brower - April 2, 2018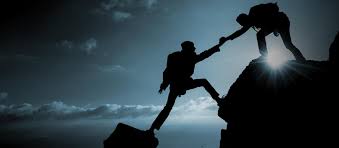 A Diamond In The Making
First Responders are under great amounts of stress all of the time.  Stress on the job, stress from the public, the news media, the policy makers … add in family commitments and relationships, and the perfect mental storm is potentially underway.  Yet, for the most part you manage to keep it all under control and do your job … every day or night.  HOW that is done is different for all First Responders.  When I researched "reducing stress" and how to stay even partially Zen, I found a lot of drivel even from seasoned professionals who serve First Responders.  Come on, although I like to light candles (yes, this is a destressing practice listed by many), burning a candle is NOT going to do the trick (although watching a bon-fire of 3000 candles would be cool!)  And, where most of us live, listening to running water (another practice listed by professionals) means that our home is flooding.  No … I don't think I need to continue with this list.
Instead, I've compiled some good practices and habits that First Responders
actually
do naturally and by choice to help them keep it together.  Keep them in mind, try one or more, or continue doing what works for you.  Just don't shrug your shoulders and do nothing to help yourself. 
SLEEP – Duh!  Easier said than done, though, right?  After all, part of being a First Responder is being alert!  It's hard to turn off the mind chatter and imagination.  But try!  Take melatonin, drink chamomile tea, reduce your caffeine intake, and dare I say … meditate.  Even 10 minutes of meditation can quiet the mind and body.  Word on the street is that many of you already practice meditation, and Buddha is smiling.
VITAMIN D – Yup, sunshine in a supplement.  Most of us don't get enough vitamin D naturally, so it is a very good practice to take a supplement.  It boosts our acuity, mood, and energy levels during the day. Vitamin D-o It!
EXERCISE, schmexercise – most First Responders work out on a regular basis, so I don't need to say much.  However, going outside in this gorgeous state, playing with your kids or dogs or even "rage" cleaning is physical and melts tension.  Get out of your head by getting out!
LAUGH!  I love to laugh, and frankly I've never heard of someone who doesn't.  It's a good thing you can never get too much of and relieves stress, pain, situational depression and strengthens the core.  And, I've seen many of you in my trainings.   I know the class clowns.  Keep it up!
TALK – is NOT cheap.  I mean this in the best way, not as a psychologist with a practice to run.  Don't minimize what a good chat session can do for the psyche.  Whether you are shootin' the breeze or seeking out an objective ear to vent to, find your peeps and talk.  (Of course, I am always here and ready to help, too.)
VALIDATE your experience.  I had this annoying acquaintance who always said, "You validate my experience" with a valley girl voice.  She is still annoying, but the point is, your experiences and feelings are valid.   Don't sell yourself short.  Say it!   "I validate my experience."
GRATITUDE – being grateful is a great way to get outside of your head.  Giving voice to all that you have and are, shrinks stress to bite-size pieces that are more chewable.  Just remember to spit.
STUDY – I know … you just implemented #7, being grateful that part of your life is over.  I don't mean study your current craft at which you are already a professional and stressed over.  Study something else way, way, way outside of your work.  Would it be better if I said, "Get a hobby!"?
VOLUNTEER – that's right.  I'm here to tell you that being selfless is actually an act of selfishness.  We all feel great when we help get that kitten out of a tree (Firefighters), help an old lady cross the street (Police) or give the choking guy the Heimlich maneuver (EMS).  Making someone else's day will make yours.  It is good for the heart, soul and the world.
REDUCE SCREEN TIME – somewhat ironic here, since you are staring at a screen.  So, I'll help you right now by ending this entry. 
Stay safe.  -jb